(Entries) DPC #276 "Touch"

Printed From: Dyxum.com
Category: Dyxum Photographs
Forum Name: Dyxum Contests
Forum Description: Dyxum photographic contests
URL: https://www.dyxum.com/dforum/forum_posts.asp?TID=133989
Printed Date: 07 December 2019 at 01:46


Topic: (Entries) DPC #276 "Touch"
---
Posted By: svjetlana
Subject: (Entries) DPC #276 "Touch"
Date Posted: 18 February 2019 at 22:39
---
Dear Dyxumers,

This time we have a topic which depicts "Touch".
Some of definitions of touch are:

noun
1.
an act of touching someone or something.
"her touch on his shoulder was hesitant"

2.
a small amount; a trace.
"add a touch of vinegar" or "a touch of class"

verb
3.
come so close to (an object) as to be or come into contact with it.
"the dog had one paw outstretched, not quite touching the ground"

Also the emotional meaning:

4.
produce feelings of affection, gratitude, or sympathy in.
"she was touched by her friend's loyalty"

Imagination is your limit.

An example:

@@Bonding



A580; DT 16-50mm F2.8 SSM; f/3.5, 1/200; ISO 400; 35mm


Good luck,
Svjetlana



--------------------------------



REQUIREMENTS FOR VALID ENTRIES:
Each entry has to be preceded by two 'at' symbols (@@) and a title in plain text (i.e. avoid using any BB-codes) so that the automatic process we use can recognise an entry and pick it up. Exif information should also be included. Please use the following template to make sure you include all of the relevant information in a suitable format:



@@ photo title
[IMG]link to the photo[/IMG]
Camera: 
Lens:
F-stop:
Shutter speed:
ISO:
EV:
Focal length:
Flash:
Filters and such:
Film:


Entries which do not follow the above requirement will be discarded. Please remember also to get familiar with the Specific Rules section below.



--------------------------------





This DPC closes on Mar 18th, 2019 at around 21:00 Dyxum Time.





--------------------------------



Please let me remind that the winner will be awarded with the Golden Dyxum Patch




which will be sent to him for free. It should be noted that this award was only possible because of Confusedapollo's hard work and commitment.



--------------------------------



General rules and intent
The main purpose of the Dyxum Photo Contest is to share our images in an effort to present ourselves as photographers. At the same time we hope that we will share our comments and experiences with each other so each of us can benefit and improve our photographic skills.

DPC is opened twice a month and all registered users are invited to participate. Each DPC is opened for approximately one month. After DPC is closed a committee consisting of moderators/administrators and some invited Dyxum members will select a list of 8 finalists (more or less). After that a new thread is opened presenting all finalists and asking Dyxmers to vote. This voting is also opened for one month, after which all votes are counted and a winner is announced (separate "DPC winner" thread is started).


Specific rules:

Only registered members of Dyxum.com can participate,

The pics must be taken with A-Mount or E-mount cameras (either film or digital),

Photos that have been winners or finalists in previous DPCs (or shots that are similar) are not eligible. Generally we encourage all participants to take shots specifically for the DPC instead of taking old shots from their repositories,

Only two entries per competition per member are accepted. Entries can be changed freely up to the closing time. If there will be more than two photos from a given Dyxumer the last two will be accepted as his/her entries

For each entry following information should be provided:


Title (which must be preceded by the "@@" marker),

Camera model,

lens brand/model,

In case of film cameras - type/brand/speed of a film used,

EXIF info (not mandatory in case of film cameras): ISO speed, shutter speed, aperture, EV compensation, focal length (for zooms),

info about any special filters/converters.

Photos should be in an easy viewable size - no more than 1024x900 pixels (if they are bigger they will be automatically downsized by the forum app),

No extra textures or objects that were not present during shooting should be added. Generally the stress is on photography not on post-processing, although we accept some slight modifications like added vignetting or HDR. If you have any doubts ask the organizer of the contest by PM.

Images containing nudity, violence or and any kind of provocative subjects are not allowed.
Photos which flagrantly break the above rules will not be considered when selecting finalists.

Posting images
Unfortunately Dyxum doesn't have sufficient web space to host images for the contest. Because of this each participant needs another hosting site for his/her images and to post them by entering the image URL in the post (surrounded by the appropriate tags). However if any Dyxumer would like to post to this competition anonymously or has no photo-hosting set up yet, he or she can email images as attachments, along with a suitable title to dyxum.dpc@googlemail.com (please send also a PM as gmail may treat the mail as spam). Please note that images bigger than 800 pixels (the longer side) will be resized without any further post-processing. Please note also that we are using free email and third-party photo-hosting services for this and so can offer no guarantees this process, but the services we are using seem quite reliable. If you have any issues over postings not showing up a reasonable amount of time after mailing them to the account, please PM a relevant admin/moderator.

Copyright
The photos entered remain copyrighted by the original photographer, and by entering you are giving permission for the pic/s to be used on this site only. The winning shot may be used on the front page of the Dyxum.com website and in the DPC Hall of Fame. You will be contacted about any proposed subsequent promotional use on this site of your pic/s.



Should you have any doubts or questions regarding the contest please do not hesitate to contact a member of the admin or moderator groups
---
Replies:
---
Posted By: pegelli
Date Posted: 21 February 2019 at 09:38
---
High time to get this challenge underway, I think it's a great theme



@@ Touching horseplay
https://pegelli.smugmug.com/Other/200909/i-pNj4R3D/A">

A700 + Minolta 80-200/2.8 HS G @ 200 mm, 1/125 sec, f 4.0, iso 400



@@ Come away with me
https://pegelli.smugmug.com/Other/200903/i-k3c5QJr/A">

A700 + Minolta 85/1.4 RS G, 1/25 sec, f 3.2, iso 2000



-------------
Mind the bandwidth of others, don't link pictures larger then 1024 wide or 960 pix high, http://www.dyxum.com/dforum/picture-size-for-posting_topic114856_post1379537.html#1379537 - see here
---
Posted By: Jozioau
Date Posted: 22 February 2019 at 05:12
---
@@Teacher's steadying touch
https://flic.kr/p/poxbfq">
https://flic.kr/p/poxbfq - Teacher's steadying hand by https://www.flickr.com/photos/jozioau/ - Joe Lewit , on Flickr
Camera: a99
Lens: CZ 50mm f1.4 Planar
F-stop: 1.4
Shutter speed: 1/60
ISO: 500
EV: 0
Focal length: 50mm
Flash: -
Filters and such: UV

@@Delicate touch
https://flic.kr/p/Ugioyb">
https://flic.kr/p/Ugioyb - Delicate ceramic hand painting, Rishton by https://www.flickr.com/photos/jozioau/ - Joe Lewit , on Flickr
Camera: a99
Lens: CZ 24-70mm f2.8 Vario-Sonnar
F-stop: 5.6
Shutter speed: 1/30
ISO: 3200
EV: 0
Focal length: 70mm
Flash: -
Filters and such: UV

-------------
"Your first 10,000 photographs are your worst" - Henri Cartier-Bresson
https://www.flickr.com/photos/jozioau/albums - My FlickrPro site
---
Posted By: darosa
Date Posted: 25 February 2019 at 13:32
---
@@The start/The end of a relationship
https://flic.kr/p/2eVAPKB">


Camera: A900
Lens: Sony AF 70-200mm F2.8 G SSM
F-stop: 5.6
Shutter speed: 1/1000
ISO: 800
EV: +1
Focal length: 200mm
Flash: no
Filters and such: none
---
Posted By: maricontis
Date Posted: 25 February 2019 at 13:42
---
@@ untouched but touched


Camera: a77II
Lens: 16-50mm F2.8 SSM
F-stop: 7.1
Shutter speed: 1/80
ISO: 160
EV: 0
Focal length: 40mm
Flash: no
Filters and such: none

-------------
http://www.flickriver.com/photos/maricontis/ - Ste
---
Posted By: owenn01
Date Posted: 25 February 2019 at 16:43
---
@@Nearly but Not Quite


Camera: a99
Lens: Sigma 24-70/2.8 EX DG HSM
F-stop: f/13.0
Shutter speed: 1/10
ISO: 800
Focal length: 60mm
EV: 0
Flash: No
Filters and such: None


-------------
My Mantra: "Comment on other's work as you would wish to have yours commented upon". Go on - it's fun!
---
Posted By: zbozic
Date Posted: 05 March 2019 at 19:36
---
@@ touch of sound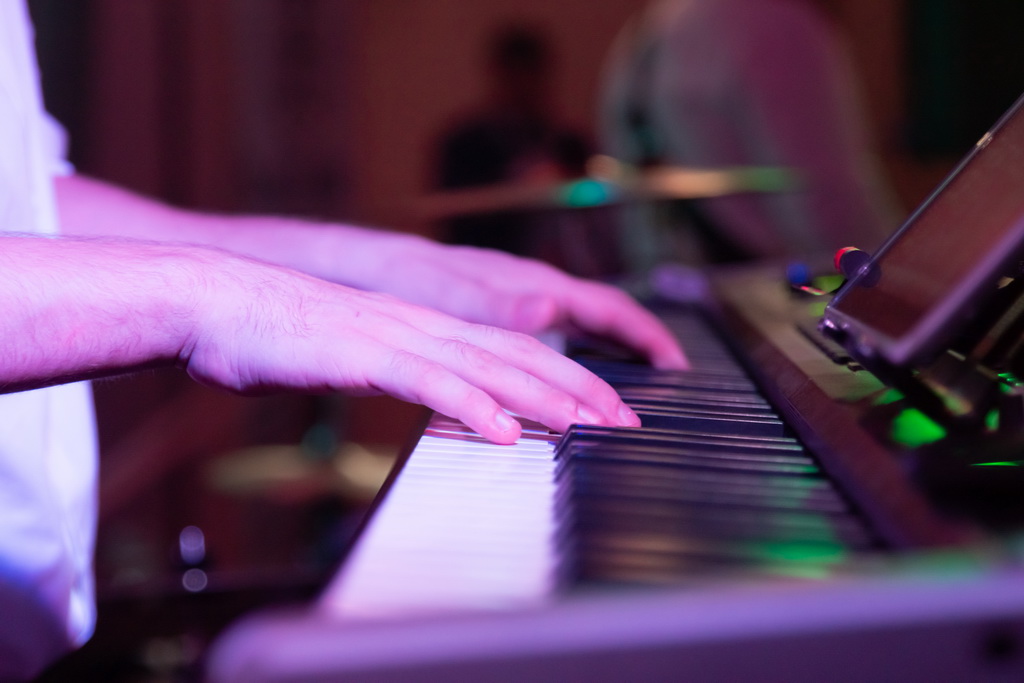 A77, Tamron 24-70/2.8, 1/100s f/3.2, ISO800, no flash, no filters

---
Posted By: onsplekkie
Date Posted: 06 March 2019 at 20:42
---
@@BOT
https://flic.kr/p/26gBAhJ">

Sony A7III FE2/28
1/250 f/2.5 ISO1250

@@Generations
https://flic.kr/p/2dLVTr2">

Sony A7III FE2/28
1/400 f/4 ISO800

-------------
"take life as it is, not as you want it to be"
---
Posted By: arrow34
Date Posted: 12 March 2019 at 12:43
---
Fathers Kiss

https://flic.kr/p/NbwbLg">
https://flic.kr/p/NbwbLg - DSC07339 by https://www.flickr.com/photos/67426042@N04/ - Edward Wilcox , on Flickr

Sony a99 f/3.5/105mm, 1/60, iso :800

-------------
Sony A99II, A99, Tokina 28-70, Sony 24-70SAL2470Z, Sony 70-200 f2.8, Minolta 17-35, 24-50 f4, 28 f2, 50 f1.4, 35-105, 28-105, 70-210, 100-200, 100-300. Samyang 35 1.4
---
Posted By: mariuszlo
Date Posted: 12 March 2019 at 14:22
---
@@ Lion kiss


Camera: a99II
Lens: Minolta 200/2.8 HS-APO G
F-stop: f 3.2
Shutter speed: 1/200
ISO: 250
Focal length: 200mm
EV: 0
Flash: No
Filters and such: None

-------------
A99ii,BC,BBC,28-70,28-135,16,20,50,100,135,200/2.8,28,35,100/2.0,35-105,24-105,28-105RS Sony 24/2.0 50/1.4,85/2.8,70-300G,70-400G2 S 105M,24-105A,12-24 HSM,70-200/2.8 HSM OS T 28-75/2.8
---
Posted By: svjetlana
Date Posted: 15 March 2019 at 21:37
---
@@ Caring touch


A350; 24-105mm F3.5-4.5; 55 mm; 1/60 sec; f/8; ISO 200


@@ Gentle touch


A580; DT 16-50mm F2.8 SSM; 40 mm; 1/200 sec; f/2.8; ISO 100


---
Posted By: angora
Date Posted: 18 March 2019 at 17:45
---
@@Dance of the young Storks -connecting-






Camera: A580
Lens: Minolta 100-300mm APO
F-stop: f8
Shutter speed: 1/60s
ISO: 200
EV: -0.7
Focal lenght: 300mm
Flash: no
Filters and such: UV



---
Posted By: angora
Date Posted: 18 March 2019 at 19:09
---
@@#forever






Camera: A580
Lens: Minolta 100-400 APO
F-stop: f8
Shutter speed: 1/125s
ISO: 100
EV: -0.3
Focal length: 400mm
Flash: no
Filters and such: UV

---
Posted By: Fred_S
Date Posted: 19 March 2019 at 18:21
---
@@ A touch of snow

https://flic.kr/p/2cWgnZF">



Camera: A99ii
Lens: Meyer Primoplan 1.9/58mm
F-stop: f1.9
Shutter speed: 1/250s
ISO: 320
EV: -
Focal length: 58mm
Flash: no
Filters and such: BW conversion in Silver Efex pro
---